Snow Removal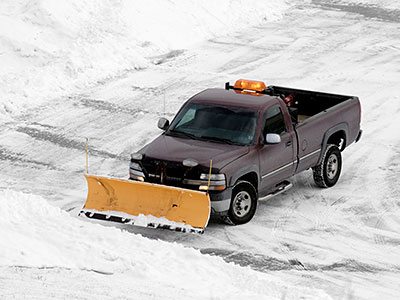 Snowstorms can be disruptive, and it's incredibly challenging to remove ice and snow from the outdoor spaces on your property throughout the winter months. It can also be very inconvenient to move in or out of your commercial or residential property if there is snow all around it. When it piles up on driveways, walkways, pathways for sidewalks, it can be hazardous and result in slips and falls.

Commercial property owners are particularly concerned about this aspect as they need to make sure their premises are safe for use. Slip and fall accidents can open them up to litigation, which is something they do not want. Aside from this, the build-up of snow impacts business and can cause significant losses during wintertime.


Snow Clearing Services
While it is inconvenient for people to move around when it is snowing, everyone is eager to get their holiday shopping done. If your outdoor spaces and parking lots are covered with snow, prospective customers will move to your competitor, which means you end up facing losses. One of the best ways to make sure that you do not have to deal with all these issues is to hire the services of a reliable and expert snow removal company like us. Let us do the hard work while you relax and enjoy the scenic view of fresh powdered snow.


Cost-Effective Snow Management Solutions
While there are many snow removal contractors in the region, very few provide the cost-effective, reliable, and safe solutions that we do. Many aspects set us apart from other operators in this industry, such as:


We have a handpicked snow removal team that has vast industry experience.
Our experts follow all the safety measures to ensure that no damage or accidents take place while they are working on your premises.
Our technicians undergo regular training which helps to keep their skills sharp. They can complete even the most demanding snow removal tasks expertly.
We use the latest snow removal equipment including snow blowers, heavy-duty loaders, large quad-axle dump trucks as well as commercial-grade salt spreaders and snow shoveling machines. Many outdoor spaces have odd-shaped areas where mechanical equipment cannot reach. In these situations, our team uses manual snow removal and shoveling methods to clear snow from landscapes and parking lots.
Snow and Ice Removal Plans
We offer cost-effective snow removal contracts, which means you have peace of mind knowing that experts are just a phone call away in case you are snowed-in during the winter months. We also keep track of weather conditions and are prepared with all the required equipment and products.

For any more information about our services and snow removal cost, contact Natural Surroundings LLC at this number - 301-482-0257. Feel free to drop us a line via this Contact Us form if you have any queries or want to send us your project details. We are eager to help you get your next project started.
We Provide Services to the Following Cities, Towns and Surrounding Regions of MD: